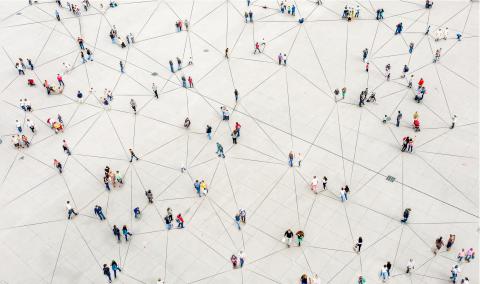 DALLAS — The Centers for Medicare and Medicaid Services (CMS) announced that Southwestern Health Resources (SWHR) saved Medicare more than $38 million in 2020 and achieved a quality score greater than 97 percent. These results demonstrate distinguished performance in the Next Generation Accountable Care Organization (ACO) Model, which is Medicare's highest-risk ACO Model.
In 2020, SWHR was one of 37 ACOs participating in the Next Generation ACO Model, coordinating care for nearly 100,000 Medicare beneficiaries in North Texas aligned with the Model. In this ACO Model, CMS offers financial incentives to SWHR and other participating ACOs for coordinating care, engaging beneficiaries in their care, and improving quality outcomes at lower costs. 
Since joining the Next Generation ACO Model in 2017, SWHR has generated nearly $158 million in Medicare savings, making it a leading organization in total savings, according to performance data made public by CMS. 
"During the last year, our network demonstrated resilience, agility and a commitment to providing the best care possible for our community," said Andy Ziskind, MD, Senior Executive Officer for SWHR. "When patients became reluctant to seek care due to the pandemic, we acted quickly to implement telehealth, home visits and other innovative care management strategies that would allow physicians and patients to safely stay connected. Our cost savings this year underscores the effectiveness of population health and our ability to provide continuity of care through our clinically integrated network of physicians, clinicians and hospitals." 
In addition to its response during the pandemic in 2020, SWHR was able to reduce 30-day readmissions and acute care admissions for patients with chronic illnesses, demonstrating a commitment to reaching at-risk populations and improving access to quality care in the region. "Our quality score this year demonstrates our commitment to making healthcare better," said Ziskind. "SWHR enables providers to involve patients in their care early and to deploy the right resources, targeting those with rising risk or ongoing health concerns." 
In prior years, SWHR achieved successful performance results as part of the CMS Medicare Shared Savings Program (MSSP), the national initiative to reduce costs by coordinating and delivering better healthcare for Medicare patients. This included delivering cumulative savings of $73 million in a three-year period (2014-2016) and maintaining a quality score ranked in the 95th percentile nationally. 
SWHR's network includes UT Southwestern faculty, Texas Health Physicians Group members and independent community physicians. The organization was among the first accountable care organizations to participate in the CMS Medicare Shared Savings Programs.
About Southwestern Health Resources
Southwestern Health Resources (SWHR), which blends the strengths of UT Southwestern Medical Center and Texas Health Resources, includes a clinically integrated network of 29 hospital locations and more than 5,500 physicians and other clinicians, is committed to being the national leader in population health. With more than 650 points of access to care, the network provides higher value and allows patients to access services across a full continuum of medical needs. SWHR serves people across 16 counties in North Texas, coordinating care for more than 730,000 patients, aligned with commercial healthcare plans and Medicare programs. 

For more information, call 214-389-7272, Monday to Friday, 8 a.m. - 5 p.m., email swhrnews@southwesternhealth.org or visit southwesternhealth.org.