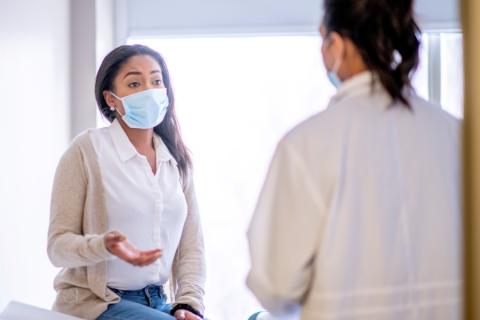 Patient experience is a top priority for Southwestern Health Resources (SWHR) because it is a key step in moving toward patient-centered care and population health management. The Patient Experience and Clinical Safety team liaises across all SWHR service lines to promote positive interactions between providers and patients that are timely, consistent, well-coordinated and safe. Patient surveys help the team measure patients' experience with network providers.
Based on those surveys, SWHR recently identified three physicians within its network as rated among the best by patients, ranking in the 90th percentile for both provider rating and provider communications.
These top-ranked physicians — Sheridan Evans, MD, Laurie Dunn Hingle, MD, and Steven Pounders, MD — shared how their practices achieve such high ratings and contribute to a positive patient experience, which is proven to improve health outcomes, drive loyalty and contain healthcare costs.
Good communication is key
One key factor all three physicians emphasized was communication with patients and being willing to listen to their concerns and answer their questions, sometimes even after office hours or about issues involving other doctors.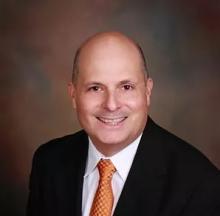 Evans, of Sheridan Scott Evans MD Family Medicine in McKinney, said, "We try to answer all their questions and make them feel like they are a part of the treatment that we're giving them, and if they have any questions about what we're doing or what the results are, we try to explain everything well."
Hingle, of Best Nest Pediatrics in Frisco, believes this kind of communication with patients is important enough that she schedules appointment times so that patients will have time to ask their questions during the visit. This is especially important for well-baby visits and appointments with teens. Her patients need to know they're welcome to bring up their concerns during the appointment, she said.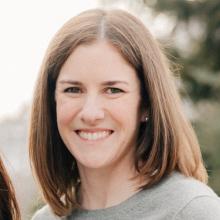 "I think that's something as easy as making sure we ask them, 'Do you have any more questions? Anything else you wanted to ask today?' so that they feel satisfied that all of their concerns were addressed."
The way the physician communicates is also important, Hingle added. "Even if it's just putting your computer to the side and making eye contact for the chief complaint side of things and a little sympathy and empathy."
"Like, 'It's so hard to have your baby up all night. I'm so sorry that happened to you. Let's see if we can figure out what's going on.' Even something as simple as that can make a big difference."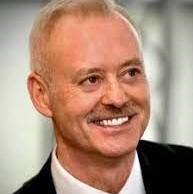 Pounders, of Steven M. Pounders MD Primary Care/Internal Medicine in Dallas, said he learned three vital steps when he first began practicing that he incorporates into his practice today.
"One, always walk in the room and sit down so that I'm on the same level with the patient. Two, always look the patient in the eye and never pick up a pen or start typing. And three, once you say hello and how are you, don't interrupt them in the first three minutes until they finish telling the story about why they're there or what's going on with them."
A culture focused on care
The second key success factor for these physicians is that the practice staff creates a culture focused on care. "We want to make sure that we're providing good care and good medicine, but also that we are working to make sure that the families feel heard and their concerns are answered," Hingle said.
This is as much a part of staff training as how to perform medical procedures, and it covers everyone from nurses to front-desk staff, she added.
"How do you make sure that you introduce yourself when you enter into the room and have a good rapport with the family?" Hingle said.
The clinic team also helps patients feel like their concerns are being heard. "We have four nurses every day who field phone calls and questions from our parents and they're fabulous," Hingle said. "They will spend 30 minutes on the phone with a mom who's crying about her baby who's not feeling well, her nursing concerns or developmental issues. They have the ability to really spend time with parents, and they can help triage who needs to come in. Sometimes parents just need a sympathetic ear to listen and make a couple of recommendations."
Evans said communication among the clinic staff helps in communication with patients. "I have to compliment my staff for being very good about messaging and communicating with each other so that nothing gets lost in the loop somewhere. And I think that makes the patients feel like they are well taken care of."
The Patient Experience and Clinical Safety team at SWHR provides monthly performance reports to practice leaders and encourages them to cascade the information to their teams. Pounders believes sharing information with the entire team on how they're performing, even down to financial results, helps them keep their focus on improving care.
"We get everyone focused on how we're being graded," he said. "We have to do what we can to make it as a team."
A customized approach to technology
The physicians differ on how they use technology to interact with patients. Evans uses the electronic medical record within the practice for staff to communicate with each other and to get reminders of when patients need to be scheduled for annual exams or follow-up visits. Patients may be contacted with a reminder card or phone call rather than email.
"We try to get away from doing a lot of email type stuff because it can end up in people's spam folders or it can end up in our spam folder and we just don't want to lose it to that, especially if they've got something serious that needs to be followed up," Evans said.
On the other hand, Pounders has had good results in getting patients — even those who aren't generally technology-savvy — to use a secure and convenient health application for communication. "The technology does make everything go more efficiently. We encourage everybody as much as possible to get on our app and use it to communicate with us because they're going to get a response and they're going to get their drug refilled, they're going to get an answer a lot faster using the technology."
Taking time to train patients with the technology makes it go more smoothly, Pounders said. " You just give them a little training or a little push and a lot of them are really good with the technology." Even patients in their 90s have caught on and use the app, he added.
Listen to the patient
No matter the method of communication, Hingle said, the patient experience ultimately comes down to the patients feeling like they've been heard by their physicians and the office staff.
"I think that everybody just wants to be heard. They just want their concerns to be heard," Hingle said. "And if they are heard, and then they're reassured that everything is fine, then they leave feeling satisfied."