DALLAS — Southwestern Health Resources (SWHR), the clinically integrated network of UT Southwestern Medical Center and Texas Health Resources, today announced the appointment of two new executive leaders who will help the organization continue to advance as a leader in population health management.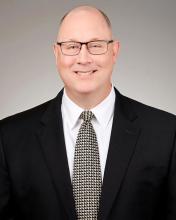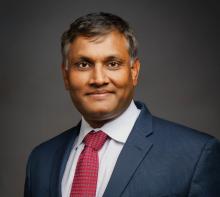 Thomas "Mac" Marlow Jr. was named Chief Information Officer and Shashi Vangala was named Chief Data and Value Creation Officer, a newly created position to support the organization's data management strategy and digital roadmap. Marlow and Vangala will work together to transform care delivery through technology, data science, artificial intelligence (AI) and enhanced analytics capabilities.

"I'm thrilled to welcome Mac Marlow and Shashi Vangala to the Southwestern Health Resources team," said Andy Ziskind, MD, Senior Executive Officer for SWHR. "Successful population health management makes actionable use of predictive analytics and data to close care gaps and improve clinical outcomes. Mac and Shashi will each play integral roles in expanding our digital strategy and connecting providers across our network."
As CIO, Marlow will lead SWHR's information technology (IT) strategy, operations and analytics, with an eye toward strengthening the technology relationship with Texas Health and UT Southwestern Medical Center to optimize current systems and increase clinical efficiency for the 5,500 physicians and clinicians across the network.
Marlow previously served as Vice President of software applications at Lehigh Valley Health Network. While there, he led several important initiatives such as implementing electronic medical records across contracted and acquired entities, the rationalization of the software application portfolio, and the development of new lines of business. With 15 years in multiple IT and analytics leadership roles, Marlow will quickly respond to technology trends and the evolving needs of a growing organization like SWHR.
Marlow earned an MBA at Averett University and completed the Leadership and Management Program at The Management Institute at Roanoke College. He is also a Certified Healthcare Chief Information Officer (CHCIO), a certified Project Management Professional (PMP) and a Certified Scrum Master (CSM).
In his role as Chief Data and Value Creation Officer, Vangala will develop robust data capabilities and innovative approaches that harness the power of predictive analytics and AI, creating value for the physicians, clinicians, payors and employers SWHR serves. Vangala is a 20-year healthcare industry veteran with significant experience leading data and analytics functions across nationally regarded healthcare organizations such as Baylor Scott and White Health, Blue Cross Blue Shield of Massachusetts and Boston Children's Hospital. Vangala holds an MS in information technology from the University of North Texas and previously served as Vice President of Data and Analytics Platform at Baylor Scott and White Health.
"Our focus on providing integrated, data-driven approaches to population health management is propelled by an innovative mindset and desire to solve complex challenges facing providers, both regionally and across the country," said Ziskind. "During the pandemic, SWHR quickly provided the technology and infrastructure to support community physicians adopt telehealth.  Mac and Shashi will advance initiatives such as this and advance our ability to provide patients with the right care at the right time and in right setting."
 
About Southwestern Health Resources
Southwestern Health Resources (SWHR), which blends the strengths of UT Southwestern Medical Center and Texas Health Resources, includes a clinically integrated network of 29 hospital locations and more than 5,500 physicians and other clinicians and is committed to being the national leader in population health. With more than 650 points of access to care, the network provides higher value and allows patients to access services across a full continuum of medical needs. SWHR serves people across 16 counties in North Texas, coordinating care for more than 730,000 patients, aligned with commercial healthcare plans and Medicare programs. For more information, visit southwesternhealth.org.